Steel… There is so much strength, confidence, character in this adjective… This metal is constantly taken out of the comfort zone, tempered, heated to critical temperatures and cooled down sharply, but it doesn't care.
Resistant, independent, in a cold range of shades, steel has been winning the hearts of fans of elite jewelry for decades. By the way, rhodium-plated silver is so loved by many because of the steel shades. After all, its color tone is stylish and modern.
Decorations
There is a feeling that the jewelry fashion has set a course for jewelry jewelry, because this year's trends are minimalism, conciseness, tightness of forms, and most importantly – their massiveness – voluminous earrings, wide multi-level bracelets, huge chains. Not every noble metal can be super-massive to please the buyer in terms of price. As for jewelry steel, it can take on all the trends of the current season. And, in general, geometry, minimalism, conciseness – this is about steel jewelry, that's what they are …, and they can easily afford massiveness.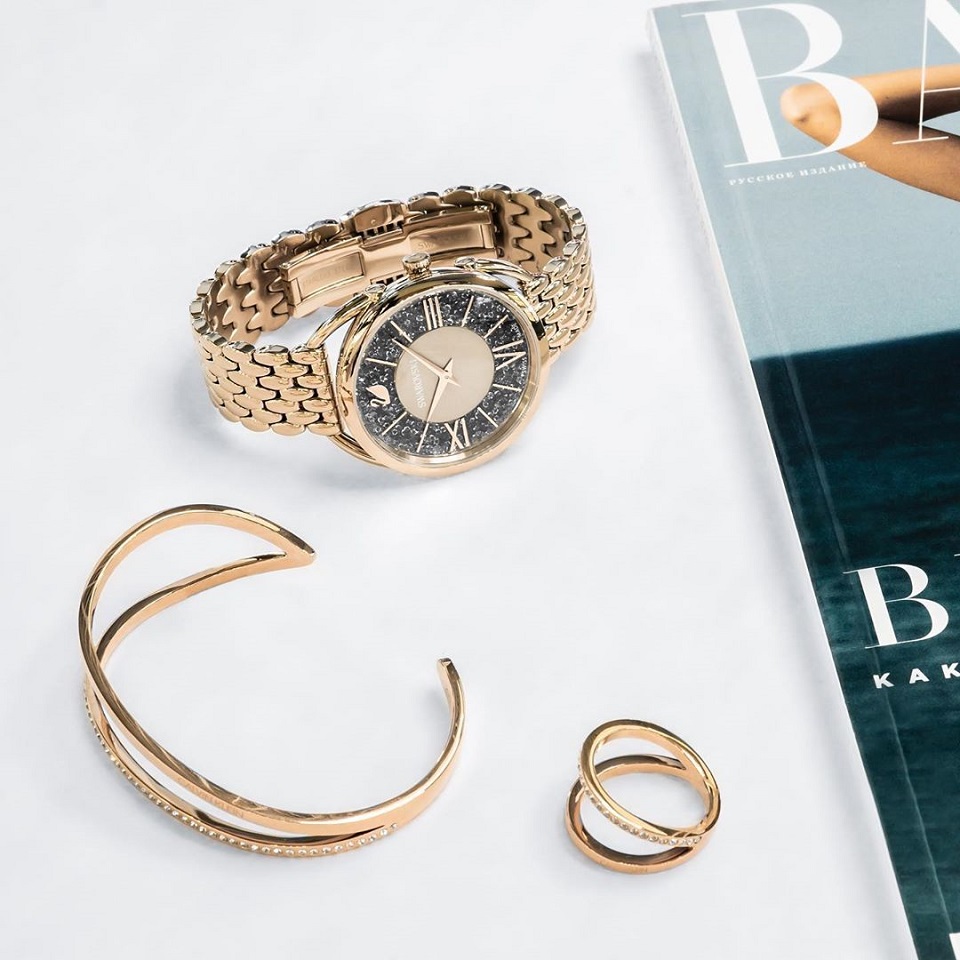 Jewelry steel 316L
The steel used in the manufacture of jewelry is different from ordinary steel. Jewelry steel is stainless steel, in which chromium is added to an alloy of iron and carbon. It protects the metal from corrosion, creating the thinnest film on the surface of the steel, self-healing in case of damage.
Jewelry steel and surgical steel are one and the same. Both concepts are 316L stainless steel, which is widely used in the manufacture of medical equipment. In addition, due to its high chemical resistance, it is also used by physicians to implant it into the human body.
What earrings were the first to adorn you after an ear piercing?! Yes, someone will say that they are golden, but, as a rule, studs are inserted into the ears from medical steel, because it is hypoallergenic and helps pierced ears "heal" faster.
Stainless steel, resistant to oxidation, was developed in 1913 by inventor Harry Brearley. Since then, it has been used in all spheres of human life: from the food industry, electronics and precision mechanics to the production of jewelry.
New jewelry values
How could jewelers and consumers of their creative works be able to reorient themselves towards base metals?! After all, the advantage of jewelry has always been its value. Buying jewelry, a person made an investment in his future, but the world and its values ​​have changed. Now an important, and sometimes fundamental factor in choosing a piece of jewelry is its design, uniqueness, durability and modernity.
Advantages of jewelry steel
Steel grade 316L is ideal in terms of performance, appearance and cost. This metal is able to retain its original appearance for a long time, and in terms of strength and other points, it even surpasses precious metals. So, steel jewelry does not oxidize, such as uncoated silver, they are not afraid of exposure to salt water, ultraviolet radiation, acids. Steel jewelry is not prone to mechanical damage and is not capable of causing allergies. And they have their own, special, aesthetics, which are appreciated by both ordinary people and celebrities, including brutal and stylish men Dmitry Nagiyev and Johnny Depp.
By the way, despite the fact that steel is a unisex metal, it is men who are more inclined towards it. After all, gold and silver always withstand the male rhythm of life, scratch and bend, while steel is a more practical and durable metal in this respect.
Variety of steel jewelry choices
Precious and semi-precious inserts "sit" well in jewelry steel, and they look very advantageous against its neutral background. In addition, stainless steel can be given any shade: from pastel tones to standard noble shades. Combinations of matte and mirror surfaces, and patterns applied with the help of engraving, and inlays of leather and rubber parts, plates from other metals look advantageous on steel.
When choosing steel jewelry, it is important that the metal is of high quality, with a chromium content of more than 12%. Such jewelry steel will serve its owner for a very long time. When choosing jewelry made of jewelry steel, it is important to pay attention to the rings, choosing them exactly in size, because due to the high strength, in the event of a calculation error, it will not be possible to reduce or increase such a ring.
This applies to rings made of all refractory metals, including titanium.
Titanium jewelry and their "chips"
Titanium jewelry also managed to catch the fancy of admirers of everything non-standard in jewelry.
The production of titanium products is the most complicated high-tech process, however, despite this, the lines and designs of such jewelry are quite diverse.
Titanium jewelry, even voluminous, is comfortable to wear due to the fact that this metal is quite light, which cannot be said at first glance. These decorations can also be combined with various outfits, because, depending on the temperature and the length of the heating time, the colors of titanium vary from yellow and pink to red, purple, black. Among other things, titanium is hypoallergenic, like jewelry steel.
The first jewelry experiments with titanium were carried out in the early 90s, but such jewelry was not available to ordinary customers. Today they are in the public domain. And light, durable and wear-resistant titanium jewelry cannot but cause admiration.
Freedom of jewelry choice is a huge advantage of the time in which we live. Today, there are no limits and biases in this choice, and elite jewelry jewelry is now on a par with jewelry made of precious metals.