Smooth products, unusual modulations, refined and stylish forms. These are the first words that come to mind when you see titanium jewelry. Collections made of natural material are famous for their simplicity, strength and lightness of products. Jewelers classify titanium as a male metal, making cufflinks, bracelets, rings, and pendants. Women's products are presented in the form of rings, earrings, brooches. With their help, emphasize the style of clothing and character traits. How to choose jewelry made of titanium so that it suits the owner of the products?
Features of titanium jewelry
The metal is rarely found in nature. Despite the extraction of the substance in 11 countries, there are few ore deposits in the world. Found for the first time by a priest, in 1795 he received the name titanium. The name is borrowed from Greek mythology and conveys the qualities of the metal.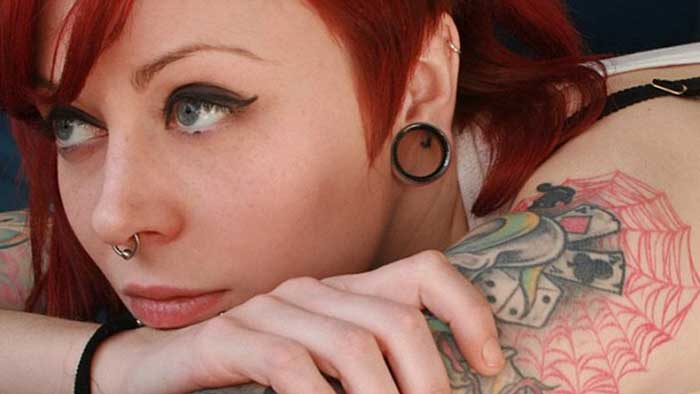 Titanium jewelry stands out:
Ease.
In appearance, titanium products are massive. Rings, bracelets and brooches are lighter than gold or platinum jewelry. The weight of titanium products is 3 times less than steel products.
Durability.
Natural material is durable, resistant to scratches, dents and other damage. Titanium rings are worn every day without removing from the finger. Products withstand exposure to water, detergents and cosmetics.
Aesthetics.
Titanium ore can be processed. Jewelers choose metal due to its diverse palette and the ability to create unusual forms of jewelry. Outwardly, it is similar to platinum, but in terms of cost it wins significantly.
The metal does not corrode, does not leave traces on human skin. If you are looking for piercing jewelry, then pay attention to titanium collections. Products do not lead to allergic reactions, do not deform while wearing.
Another feature of titanium is the versatility of jewelry. Metal sets are combined with stones of any color. The result is collections that go well with clothing in a variety of colors and styles.
Who is titanium jewelry suitable for?
Jewelry acts as a talisman for people born under the sign of Aquarius. Products give strength, emphasize the individuality of a person. Titanium jewelry is chosen by confident, dynamic, active and stubborn individuals. If the listed qualities do not match your character, then discard the products.
Titanium is chosen not only for astrological properties, but also for performance. Unlike gold, silver and platinum, the metal is completely inert. Does not react to the sun, water, salt, skin secretions. Titanium jewelry is a great choice for people with rashes to precious metals.
Types of titanium jewelry
Coco Chanel was the first to defend products made of durable material. The collection was a success among fans of stylish jewelry. Modern jewelers create sets for people who want to emphasize individuality. Titanium jewelry is divided into men's and women's collections. For the stronger sex, cufflinks, tie clips or seals are created. Stylish products add solidity and originality to the image. Suitable for formal suits and everyday bows. An ideal choice for men is a titanium garnet ring. Sets for women include chains, pendants, earrings, rings and bracelets. Products are combined with each other or worn separately.
"For men, it is better to wear a ring on the right hand, for women, a bracelet – on the left wrist."
When choosing jewelry, consider the recommendations of jewelers:
Titanium wedding rings. They symbolize the strength of family relationships and constancy. When choosing wedding rings, consider the shape of the products, the style and the presence of precious stones.
Products with black or gold-plated coating are suitable for young people. The technology is used to create piercing jewelry. When choosing, be prepared that the spraying disappears over time, chips are formed. Products become unaesthetic. The chipped areas are difficult to handle, dirt collects, which leads to irritation.
Titanium products adorned with precious stones are suitable for bright girls.
Active and purposeful individuals will not be able to pass by collections with emerald. But, there are sets with a green stone infrequently.
A source of inspiration for creative people will be a necklace or ring made of titanium with a moonstone.
Rings made of titanium with a diamond will act as a powerful amulet. Double protection is obtained by combining a strong mineral and metal. It is not recommended to buy a titanium ring with a diamond for unmarried girls. Decoration dooms women to celibacy.
Titanium jewelry does not require complex care, easy to wear. Despite the unpretentiousness of the metal, products from it cannot be called rough. Depending on the style, brutal men's collections, delicate and elegant sets for women are created. Titanium jewelry is a stylish and reliable product that is not subject to fashion.