I'm not going to win any popularity contests in my line of work as an engagement ring designer when I make this claim. But I repeat: "Do not buy titanium or tungsten wedding rings."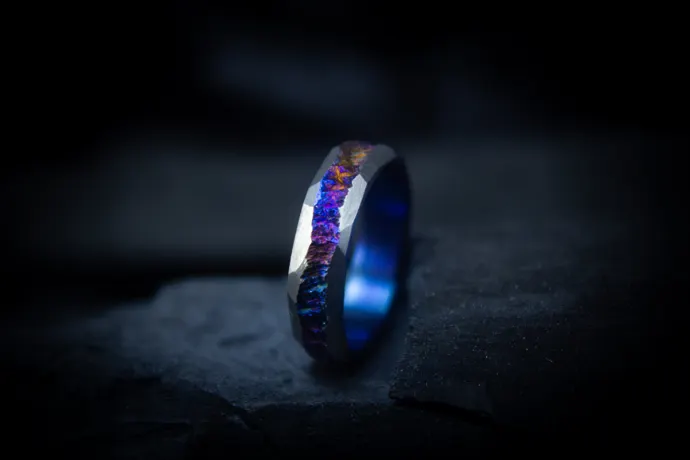 There are five reasons why I say this:
1. Your fingers will change size over the course of your life. Titanium and tungsten are not solderable, so the size of such jewelry cannot be increased.
2. Gold and platinum rings can be repaired, soldered and resized.
3. Gold and platinum have real value as metals and have been known as engagement ring metals since ancient times. Titanium and tungsten are cheap.
4. Your wedding ring symbolizes your devotion, your love, and your future. You don't want to throw your ring in the trash and order a new one every time your finger size changes.
5. Your wedding rings are the most important piece of jewelry you will ever own. Your children will inherit your wedding decorations. Choose a valuable, special metal like gold or platinum.
These metals are impossible to work with
I can almost guarantee that there is no one in your hometown who can change the size of a titanium or tungsten ring. Don't believe? Call every jeweler you know.
Gold and platinum rings can be soldered over and over again by jewelers around the world. Ten years from now, when you are ten years older and your finger is one size larger, you can easily change the size of your gold or platinum ring.
Want to replace your smaller center diamond with something bigger? No problem. Do you need to change some other element? Again, this is not a problem with gold or platinum.
Your finger size will change! This often happens over time. Our knuckles can continue to grow even if other parts of our body don't. If your finger size changes over time, will your titanium and tungsten wedding bands change with them? No. And nothing can be changed. These metals come from the factory floor, not from the jewelry store.
Gold and platinum
Gold and platinum are traditional materials for engagement rings. Unlike titanium and tungsten, these are precious metals. They are called "noble metals". They have been valued for thousands of years. The Egyptians, Chinese, Incas, Mayans and every other civilization on our planet has always valued gold.
Gold and platinum seem luxurious, especially platinum. I like their heaviness. Unlike lightweight titanium, gold and platinum feel more substantial, more valuable. A gold engagement ring with three diamonds or a custom-designed platinum engagement ring are like talismans, crystal-like objects believed to endow the wearer with magical powers.
Your wedding ring is more than just a symbol that says, "I'm married (married)." It's like a talisman. He protects the family, he drives away someone who comes between you and your spouse. I don't know about you, but in my universe, the more valuable the talisman, the more valuable the magic.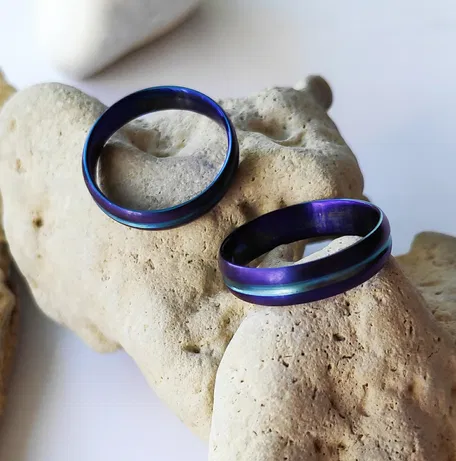 Don't buy titanium and tungsten wedding rings. Buy a gold or platinum ring. Leave titanium and tungsten for the right hand. For the sake of a ring that represents your union and your love, do not look for a cheaper one. Use metals that represent lasting value and lasting love.
The meaning that these rings give is sentimental and priceless. I know what I would like to give my heirs are wedding rings that could be reused. For your love, for the possibility of changing the size of the ring, choose gold and platinum. Your love is worth it!